by sherly
Hello again! Sherly here to bring you another edition of Super Scrappers using Zoe goodies for the month of July! How is it that we're almost halfway July already?! I hope you are all enjoying summer holiday to the max (or winter if you are on the other side of the world!). So far, I'm loving the excitement of counting down to our summer holiday in Hong Kong. We are leaving in THREE days!!
Anyway, I shall go on to the pages I have picked for this month's super scrappers! Mind you, I had a hard time choosing and limiting to only 5 pages, so keep those pages coming, they are absolutely gorgeous! Here are my top 5 choices this month:
Only you by xsnatali
How pretty is this page? The clusters, the confetti, the flowers and everything in it are so well scrapped! So beautiful!

dream by *Cornelia*
Such a beautiful bride, she is! And that kit is absolutely perfect for those photos! So soft and pretty!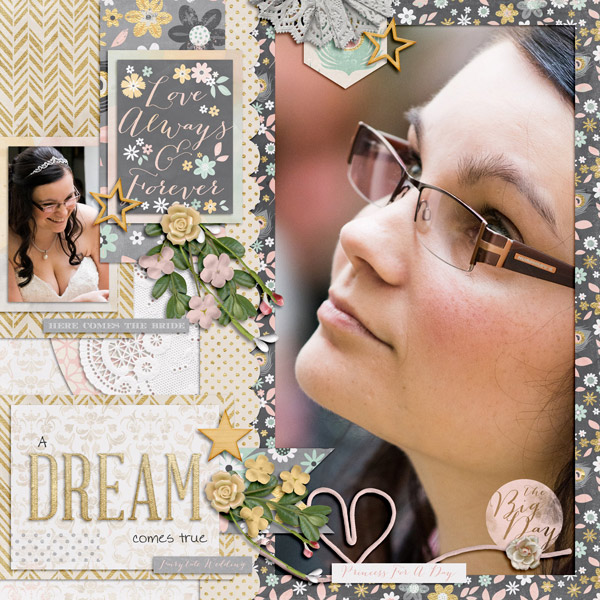 Fun in the pool by drachenmeadc
That big picture is absolutely priceless! Spot on! I love the composition here, as well as the paper scallops she has put underneath the picture! Fun!

Dear Best Pal by AlPennington
Simple yet so powerful! Those words, the composition, they are perfect!

Picture Protests by adi&co
Last but not least, how cute is this page?! She may not be very happy in those pictures, but she's still so cute! Love the layering here!

Well, I hope you all enjoyed admiring those lovely pages I have picked. For your chance to be picked as a super scrapper in the future, don't forget to upload your page with Zoe's designs in SSD gallery under 'Zoe Pearn' category! Until next time, happy scrapping!